The story of the Wedding Dress Charity Ball
In January, 2018 our lives changed forever when my mum passed away from cancer at the age of 67.
My mum, Krystyna, was my best friend and we were inseparable. She was an amazing mum, wife, sister and a proud and devoted grandmother-of-two.
Following her diagnosis in 2016 and with a brave and determined spirit, the support of her consultant, Dr Kein Yim and the amazing nurses at the Velindre Cancer Centre and The Nevill Hall Outreach clinic in Abergavenny, she underwent 17 sessions of palliative chemotherapy and Radiotherapy in the hope it would give her more time with her family and young grandchildren that she so desperately wanted.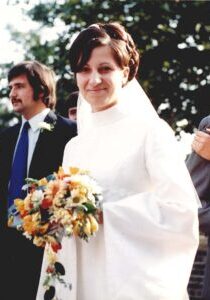 Velindre Cancer Centre
The nurses, staff and consultants surrounded my mum with kindness and compassion that we will never forget. Despite enduring gruelling chemotherapy treatments, the clinics were a place of hope, inspiration, support and laughter.
Over the months they became like family, supporting us as we planned our wedding during such a difficult time. They went above and beyond to arrange her treatment so that she could attend my wedding, a garden party at Buckingham Palace and a holiday to her beloved Cyprus.
St David's Hospice Care
She was also supported by St David's Hospice Care through home visits. The charity's Hospice at Home service made it possible for her to be at home for her final days and we will always be grateful to those nurses who spent five nights at our home with us caring for her.  This vital service for patients with life-limiting illnesses enabled her to leave hospital and spend her last days at home, as was her wish and we would not have coped without them.

The Wedding Dress Charity Ball 2018
We had been planning a charity ball in her final months and came up with the idea of a wedding theme and wearing you wedding dress again after several guests at our wedding said they would love to re-live their wedding day memories and wear their dress once more time.
My mum, a trained pattern cutter, made her own wedding dress and so we felt that a charity night giving brides the chance to unpack their dresses would be a good way to raise funds for two causes close to our hearts.
The inaugural Wedding Dress Charity Ball was held at the Celtic Manor Resort, Newport in September 2018.  The big wedding dress celebration party was a fantastic night and raised awareness of the services provided by Velindre Cancer Centre and St David's Hospice Care. Since then we've had requests to do to all again but delayed holding another event due to the pandemic.
This year will mark five years since the ball was held and we look forward to welcoming guests to one big wedding party in November 2023.
Facebook @WDCBall
Twitter @UnpackYourDress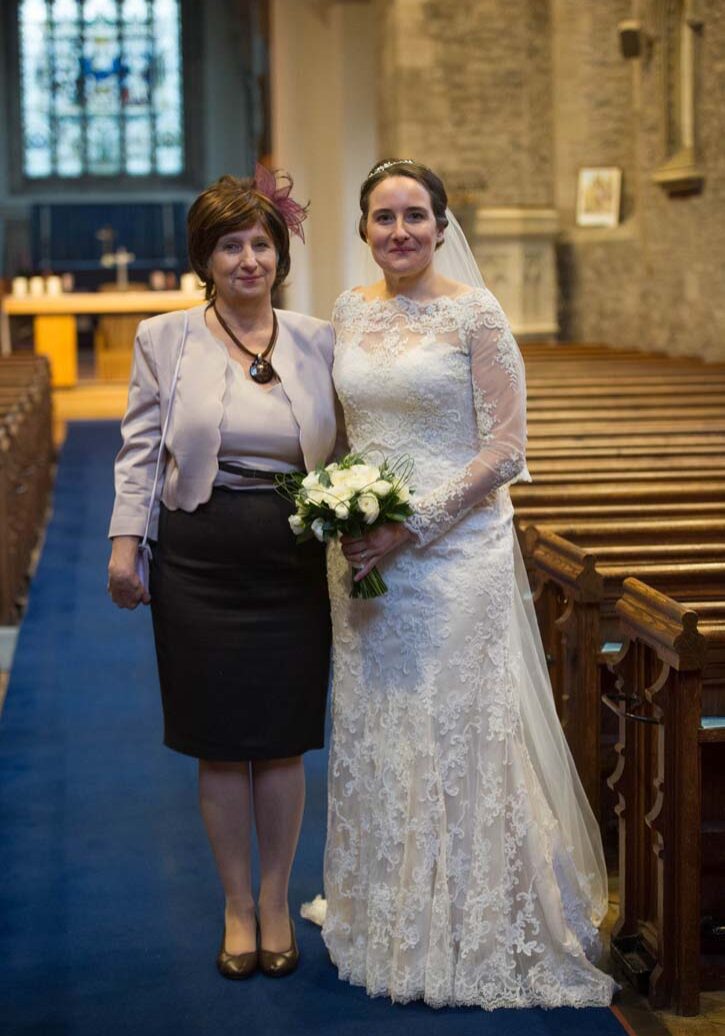 On my Wedding day in 2016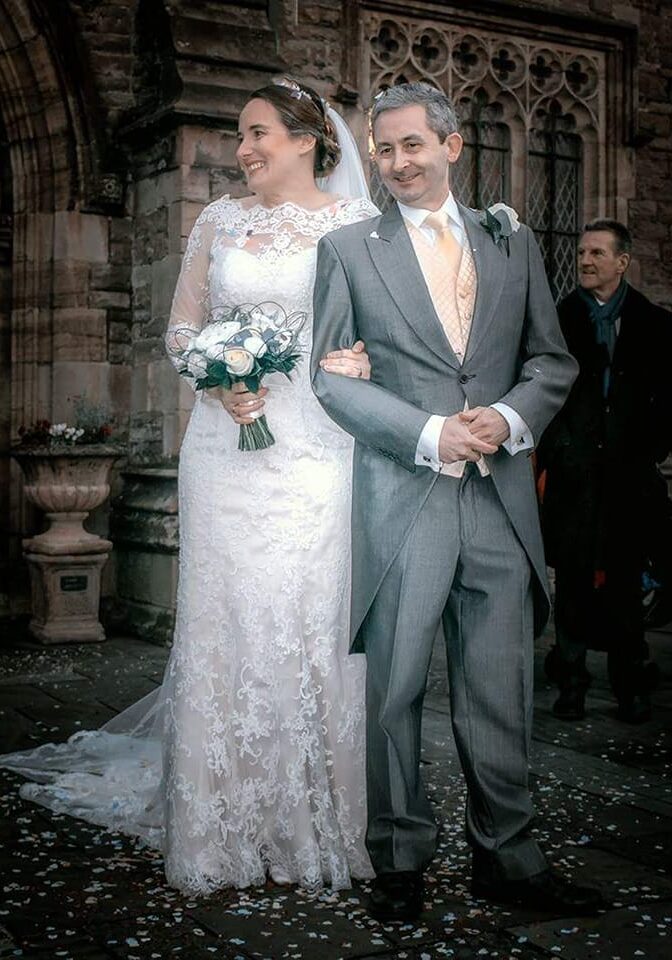 Katharine and Lyndon on their Wedding Day